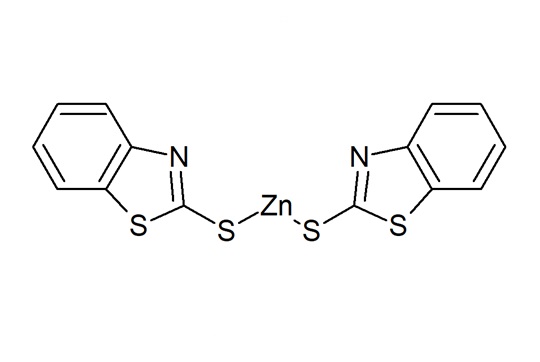 Zinc 2-mercaptobenzothiazole
Product Code
F-019949
CAS No.
155-04-4
Synonyms
2-Mercaptobenzothiazole zinc salt
Zinc 2-Benzothiazolethiolate
Zinc 1,3-benzothiazole-2-thiolate
Package
20 kg Paper bag
Purity
Application
-Semi-ultrafast accelerator widely used in NR/SBR latex compounds. -Used in dry rubber compounds as semi ultra accelerator.-Used in NR/SBR latex compounds for the manufacture of latex threads, foams and dipped goods.
Additional information