Our Vision
The market scale for the chemical industry in India is worth approximately US$180 billion, ranking 6th in the world. And it is expected to grow 1.7 times to US$300 billion by 2025.
Zen group has developed various experiences, information, and relationships since starting trading with India in 2009. Based on those developments and in order to promote Zen group's DX, we launched a new division, India Fine Chemicals "IFC Division," in 2021.
Based on our long history of trade experience and achievements with India, we will utilize a standardized operation process to be a one-stop service to provide you with products without fail. We will strictly and responsibly adhere to all laws and regulations pertaining to the import of chemical products.
We provide not only products but also valuable advice on the most up-to-date, quality information collected and analyzed at our local office in India. Such information can be found on our website. Growing together with the customer "to become an invaluable department for the customer". We will continue to make untiring efforts towards this vision.
Zen Chemicals Co., Ltd.
CEO Jun Makino
Our Strengths
1. Low price and quick delivery by direct negotiation at the local office
Upon receiving an inquiry from you, we will forward it to our Indian office, and we will provide low price and quick delivery through prompt negotiation with the manufacturer by our Indian staff.
2. Chemical research capability - Suppliability, Stability, Supplier Visit, Audit Sheet
With our extensive product database, we can quickly find the products you want. Regarding suppliers, we manage corporate information with our own Audit Sheet to ensure product suppliability and stability.
Sample of AUDIT SHEET
3. Product search system
You can search and browse our product database yourself. Search by keywords such as CAS NO., product name, chemical substance name, etc. If you find a product you are interested in, please feel free to contact us.
Our History
We are established as a division of Zen group and specialize in fine chemical fields in India.

1978
Headquarters established by founder Yasuharu Makino.
1979
Zen Chemicals Co., Ltd.
Osaka office established
1984
Nanwakako Co., Ltd.
Established as plant division of Zen Chemicals Co., Ltd..
2007
Zen Chemicals Co., Ltd.
Jun Makino appointed as new President.
2009
Zen Chemicals Co., Ltd.
Started trading business in India.
2011
Zen Chemicals Co., Ltd.
Started customized synthesis service for Japanese customers in India.
2012
Shanzheng Technology Co., Ltd.
Established in Taiwan as a subsiadiary company of Zen Chemicals Co., Ltd..
2015
Shanzheng Technology Co., Ltd.
Established Indian representative office.
2019
Shanzheng Technology Co., Ltd.
Started customized synthesis service for Taiwanese customers in India.
2021
India Fine Chemicals
Launched.
Zen Chemicals Co.,Ltd.
Since our founding in 1978, Zen Chemicals has been operating domestic sales and trading for chemicals, electronic materials, high performance materials, functional materials, and food additives, as well as planning and development of health foods.
Tokyo head office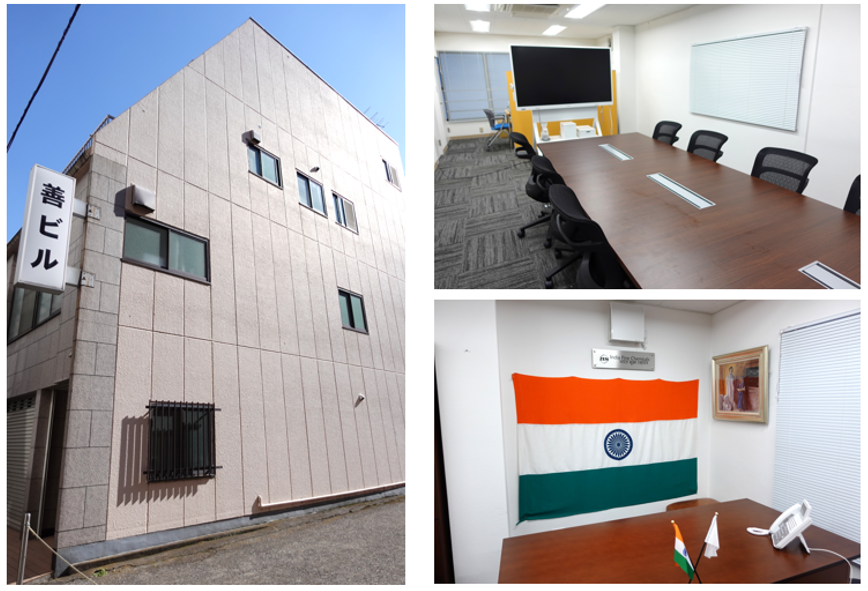 Osaka office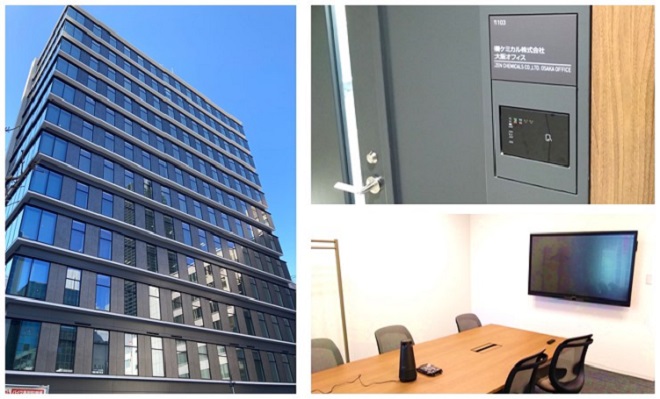 Company name
ZEN CHEMICALS CO., LTD.
Website
http://www.zenchem.com
Location
Tokyo head office
Zen Bldg 3F 2-30-2, Taito, Taito-ku Tokyo
TEL 81-3-3839-5861
FAX 81-3-3839-5877
Osaka business office
11th floor, Yodoyabashi PREX, 2-4-9 Hiranocho, Chuo-ku, Osaka city, Osaka
TEL 81-6-6231-1005
FAX 81-6-6231-1035
Founded
February 1, 1978
Main business line
Sales, import, export of chemicals
Company representative
Jun Makino President
Nanwa Kakou Co., Ltd.
Nanwa Kakou was founded on April 1st, 1984 as our manufacturing department and began the work of chemical agitation (powder and liquid) with generous support from leading manufacturers.
Company name
Nanwakako Co., Ltd.
Website
https://www.nanwa-kk.com/index.html
Address
840-3 Kawarajo, Habikino City, Osaka, Japan
TEL: 81-72-930-2345
FAX: 81-72-930-2346
Founded
April, 1984
New plant established in March, 2020
Shanzheng Technology Co., Ltd.
In April, 2012, we founded a fully-owned subsidiary, Shanzheng Technology Co., Ltd. in Taichung, Taiwan. Shanzheng Technology contributes to business partners in Taiwan and offers distinctive services such as exporting products and providing technologies. It has been expanding its marketing area to Taiwan, China, and Southeast Asian countries.
Taiwan head office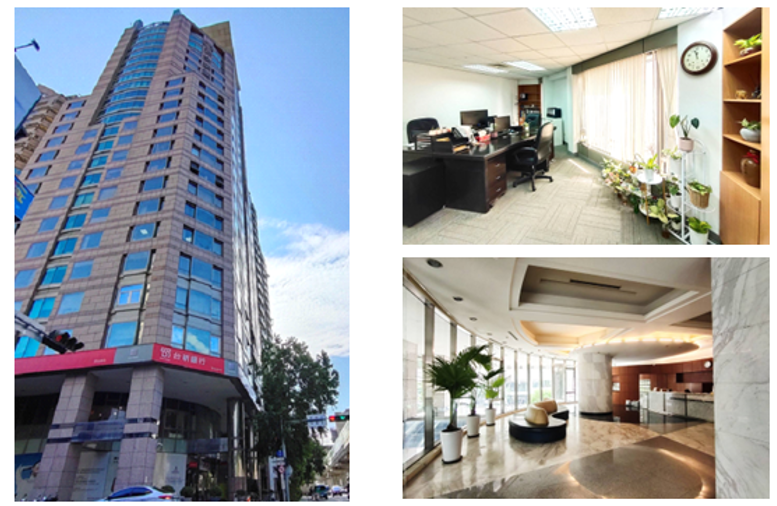 WURI OFFICE
The food division of Shanzheng Technology Co.,Ltd., which manufactures and sells the food additive formulation "MEAT UP ZERO series" for convenience stores.

India office
Established in Hyderabad in 2015 for the purpose of quality control of manufacturing consignment products for Japanese and Taiwanese customers. Today, it is the hub of IFC's operations. Hyderabad is India's fourth largest city, located in the center of the Deccan Plateau in central India, and has grown into a high-tech city next to Bangalore, where major IT companies in the USA have entered.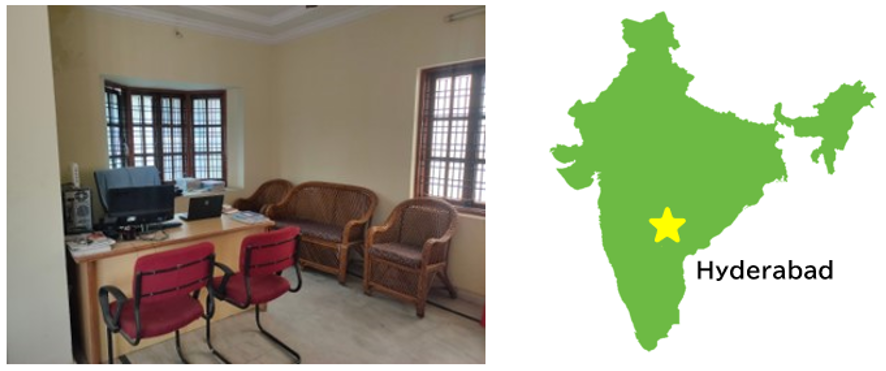 Company name
Shanzheng Technology Co.,Ltd.
Website
http://shanzhengtech.com
Address
Taiwan head office
18F-3, No.218, Sec.1, Wenxin Rd., Nantun Dist.,
Taichung City, Taiwan R.O.C.
TEL (+886)-4-24719376
FAX (+886)-4-24715795
Wuri office
1F., No. 75, Mingde St., Wuri Dist., Taichung City 414006, Taiwan (R.O.C.)
India office
Plot No. 284, 2nd Floor (Pent House), MIG,
Road No. 4, KPHB Colony, Kukatpally,
HYDERABAD-500072, Telangana, INDIA.
Tel. +91 40 42618776
Mobile: +91 8790143561